It's almost Christmas and if you've know me for a while you'll know that I'm not the biggest fan of the festive season. It's probably because it's advertised as this amazing family filled occasion with lots of food and family fun. I'm not disputing that I have had some great Christmas' filled with just that but as the years have passed and my mother has disappeared back to our sunny island of Barbados, I have found myself looking forward to another normal day spent at home with my children. Don't get me wrong that's lovely, I'd rather that than a day forced to spend time with people I barley talk to.
However, all that being said, I've decided to make this Christmas a good one and completely embrace the spirt of Christmas with all the love, laughter and enjoyment that it brings.
The children haven't asked for much so their gifts are sorted and with it being just us, I have no need to go overboard with the cooking but I will make dinner special. I've also decided that as I probably won't have anything under the tree I'll probably treat myself to a little gift and here are the ones that top my list.
1.
If I had a spare £6000 laying around then this would definitely be one of the items I'd place under the tree for myself, as an alternative, Boohoo has this little number that is by no means the same quality but at only £16 but there were no lambs killed in the making of this one, and it's cute.
2. I'm very much a reader so a book has to be on my Christmas list and this one seems like the perfect addition to my book shelf. It's a collection of essays written by black female authors and as an aspiring author myself I'm going to sink my teeth right into it.
3. It's all about the knits for me this season and this Jumper dress from Boohoo has just the right amount of detail to make it interesting but is simple enough to keep it classy, just like me.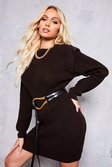 4. There is something about these boots, I'm not usually into patent items but these almost sing to me, the lyrics are sex appeal, sass and an all out good time. I don't know where I'd wear them as tier 3 is looking more and more likely here in London and my mood fluctuates between stay home and take a walk around the block.
5. Then last but not least there is this: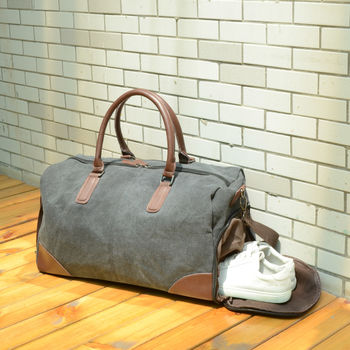 It's advertised as a gym bag but I think it's the perfect weekend bag for the weekend in Morocco that I'm sure someone will be kind enough to get me for Christmas.
What's on your wish list this year?